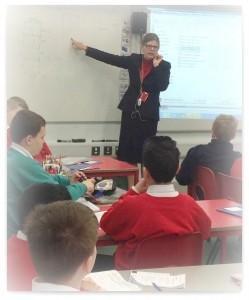 As we start another academic year

 with concerns about covid and disruption to education still very real, let's instead focus on the positives we have achieved together over the last year. 
For example, our glowing Ofsted report dated May 2021 states that Willow is 'more than a school' and that 'we work tirelessly to understand the needs of our pupils and their families.' The same is true of Marish.
At the end of last year, we received an email from a parent of a year 6 leaver which said the following:
'Good teachers do not expect children to learn the way they teach; they teach the way the children learn. This is exactly why Marish is so special and well done for that.' The same is true of Willow
Resilience is a quality we aspire to develop in all our children, so after such a year, perhaps it is fitting that the last word comes from a resilient child. This young man, also a year 6 leaver, commented recently that: 'I will never give up because I know I have to believe in myself.'
In August 2021, we received a letter of congratulations from the local authority thanking us for our, 'relentless commitment to keeping the school open and keeping young people and your staff safe throughout the pandemic. We recognise this has been no small task with immense challenges and pressure on school leaders.' 
We have always been very proud of Marish and Willow, but never before have we felt quite so honoured to be a part of this amazing, resilient community. Thank you for all you have contributed to our partnership in the past. We look forward to working with you in 2021/22 and beyond.
Mrs Denham and Miss Court.